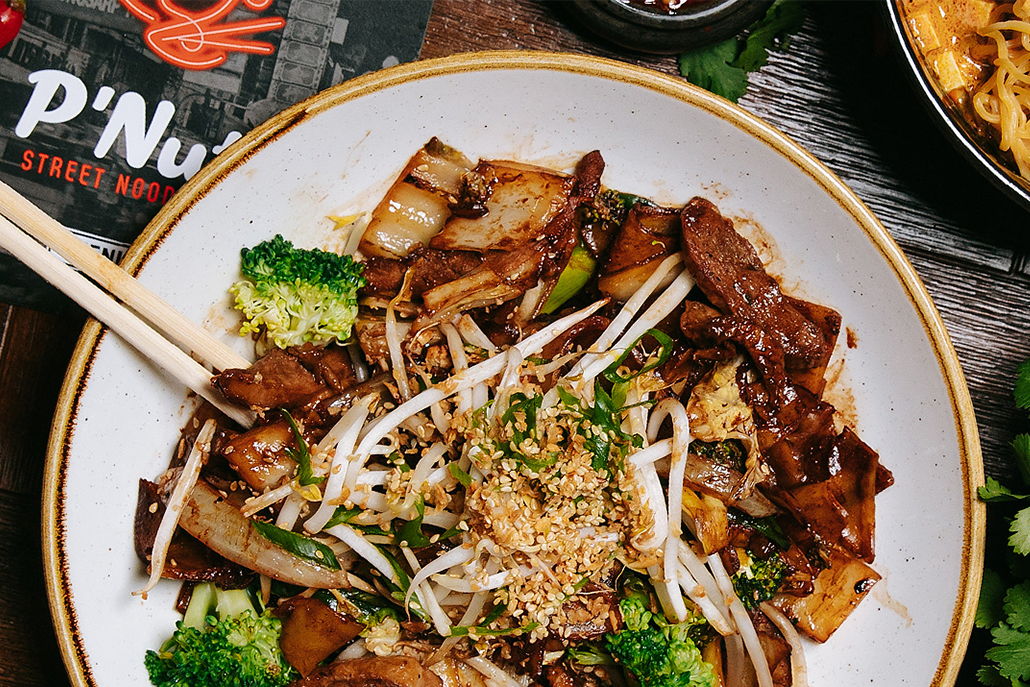 Matt Sinclair's Hoisin Duck Noodles
Winter is all about comfort food and we have the perfect dish to satisfy those cheeky cravings! Our new Hoisin Duck Noodles by MasterChef icon Matt Sinclair is a sweet and savoury match made in heaven that is decadent, delicious and additive!
We're taking you on a taste journey all across South-East Asia with our new collaboration with Matt Sinclair and our Hoisin Duck Noodles are no exception! Duck is a quintessential ingredient in many Asian dishes, often served to celebrate a special occasion and us Aussies are definitely no strangers in enjoying duck as a fun and delicious alternative to chicken – did someone say peking duck?
Because we're all about celebrating the flavours and beauty of Asian ingredients here at P'Nut, we worked closely with Matt to create this high-quality duck dish that everyone can enjoy – using flavours we know you love. Combining the word-famous flavour combo that is hoisin and roasted duck, this smokey and sweet dream of a dish is decadent comfort food at its finest and you can enjoy it all winter long.
Our new star ingredient – duck
At P'Nut we pride ourselves at serving quality Australian protein because; we want to support local businesses, care about the environment, and simply because it just tastes better. Therefore, each Hoisin Duck Noodle dish is made with high quality Aussie duck sourced from family-owned Luv-a-Duck. Luv-A-Duck products can be found on five-star menus across the world – and the clear choice for a MasterChef level dish.
About Luv-a-Duck
Luv-a-Duck was founded in the late 1960's when Arthur Shoppee grew a few ducks in his backyard for his family to enjoy. After discovering a market for duck meat in Australia, he spent the next 30 years traveling the world learning all there was to know about duck farming and developed what is now one of Australia's leading duck producing companies, Luv-a-Duck.
Fun facts about cooking with duck
Order online today
Want to cosy up on your couch and still enjoy your street food favourites from one of the best Asian restaurants? Delivered in our signature black and red noodle boxes, you can order online today and dig into some of the best Asian food that Brisbane, The Sunshine Coast and Sydney has to offer.
Find your local P'Nut Street Noodles
With 11 location across the East Coast, we sure feel the love from our local residents. With kitchens open and woking in Brisbane, Sydney and The Sunshine Coast we are the go-to Asian restaurant in Balmain, Dee Why, Kawana, Norwest, Penrith, Rouse Hill, The Rocks, Southbank, Sydney Olympic Park, Windsor and Zetland.
Have questions or compliments about our delicious street food? Feel free to contact us. We'd love to hear from you!