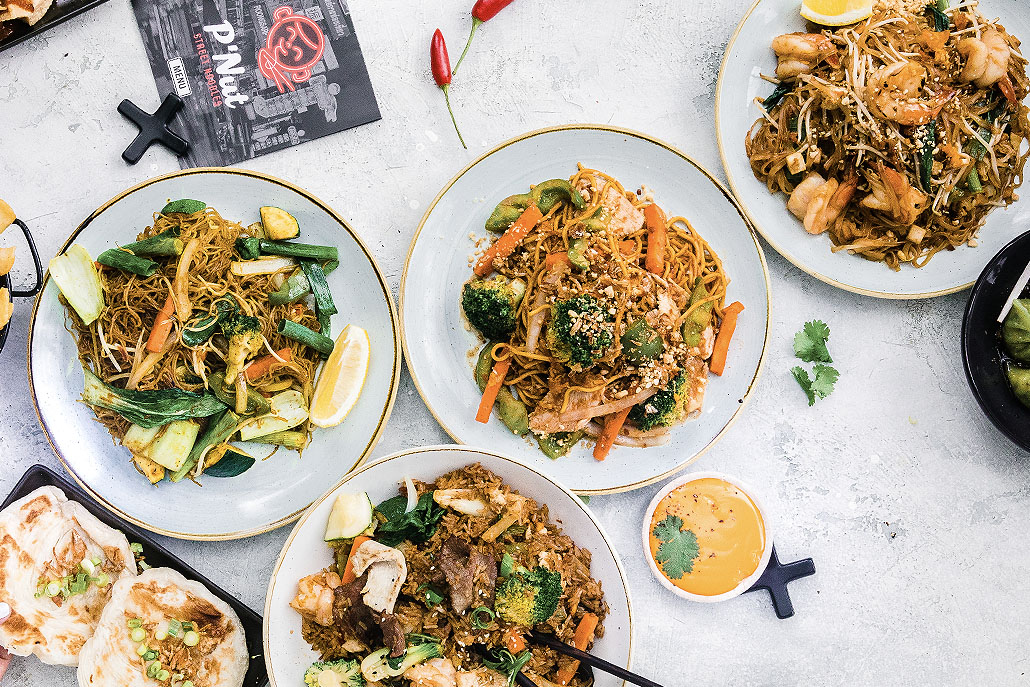 Are you hungry and craving some delicious Thai food in Sydney? We've got exactly what you are looking for, whether that is a drool worthy Pad Thai, a steaming bowl of laksa or the perfect fried rice.
After opening over seven locations across the city, we are proud to be a standard go-to Asian restaurant for Sydney residents. Our team of chefs cook all our food using traditional Thai cooking techniques, ensuring you will not miss out on the authentic flavours of Asian cuisine.

Every day we serve up street food favourites and are proud to say our food is our customers favourite Asian food in Sydney. Our unique flavours stem from our homemade sauces, which are made with authentic Thai ingredients that truly make our food stand out from the rest.
Why settle for a good Asian restaurant in Sydney when you can have real Asian street food?
To capture the true essence of Asian street food, we feature a wide variety of Asian cuisine on our menu – including Thai, Indonesian and Vietnamese inspired meals and some of the best modern Asian fusion Sydney has to offer.
Our street food favourites (AKA, some of the best Asian dishes in Sydney) 
Vegetable, prawn, and spicy chicken — look no further for the best dumplings in Sydney. Whether you prefer veggies, seafood, or poultry, we have a mouth-watering selection of dumplings that will enhance your dining experience.

We have again and again been told that we serve the best laksa in Sydney — and who doesn't love a steaming bowl of spicy goodness? This rich and fragrant Malaysian dish is served with pillowy tofu puffs and slurp-worthy noodles – making it the perfect lunch or dinner meal. Enjoy the aromatic flavours of lemongrass, kaffir lime, galangal and turmeric. Yum!

Our infamous Pad Thai — with our signature sweet-savoury flavour sauce, a sprinkle of peanuts and a light lime tang, we are pretty confident that we offer the best pad thai in Sydney. Trust us — you're going to want to try this dish! Our delicious noodles are tossed with our homemade sauce, which has been slow-simmered for over two hours.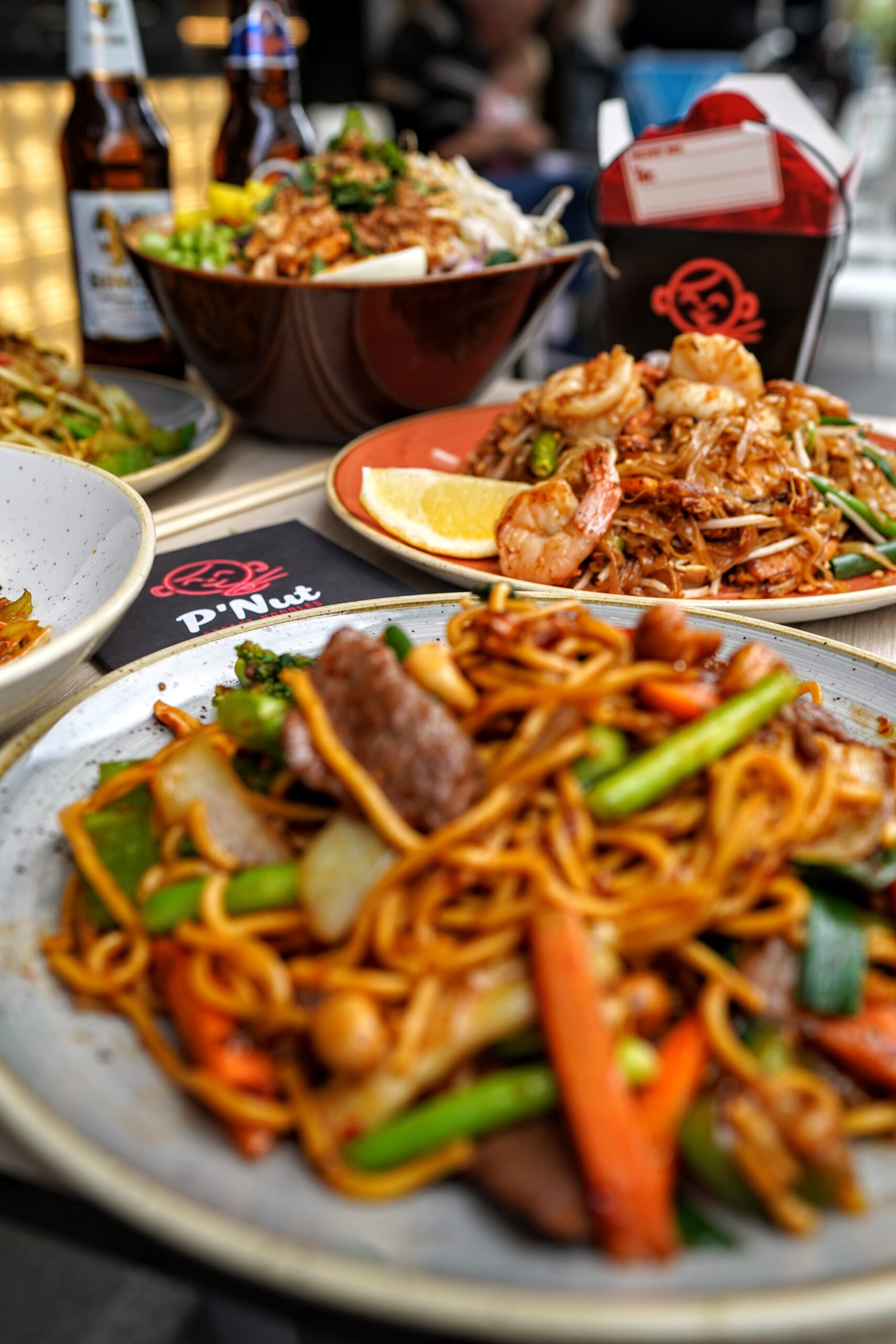 Order online today
Want to cosy up on your couch and still enjoy your street food favourites from one of the best Asian restaurants in Sydney? Delivered steaming in our signature black and red noodle boxes, you can order online today and dig into some of the best Asian food in Sydney.
Find your local P'Nut Street Noodles
With seven locations open across the city, we sure feel the love from our local Sydney residents. With kitchens open and woking in Rouse Hill, Dee Why, Balmain, Norwest, Olympic Park, Zetland, and The Rocks, we want to be your go-to local Asian restaurant in Sydney.
Have questions or compliments about our delicious street food? Feel free to contact us. We would love to hear from you!