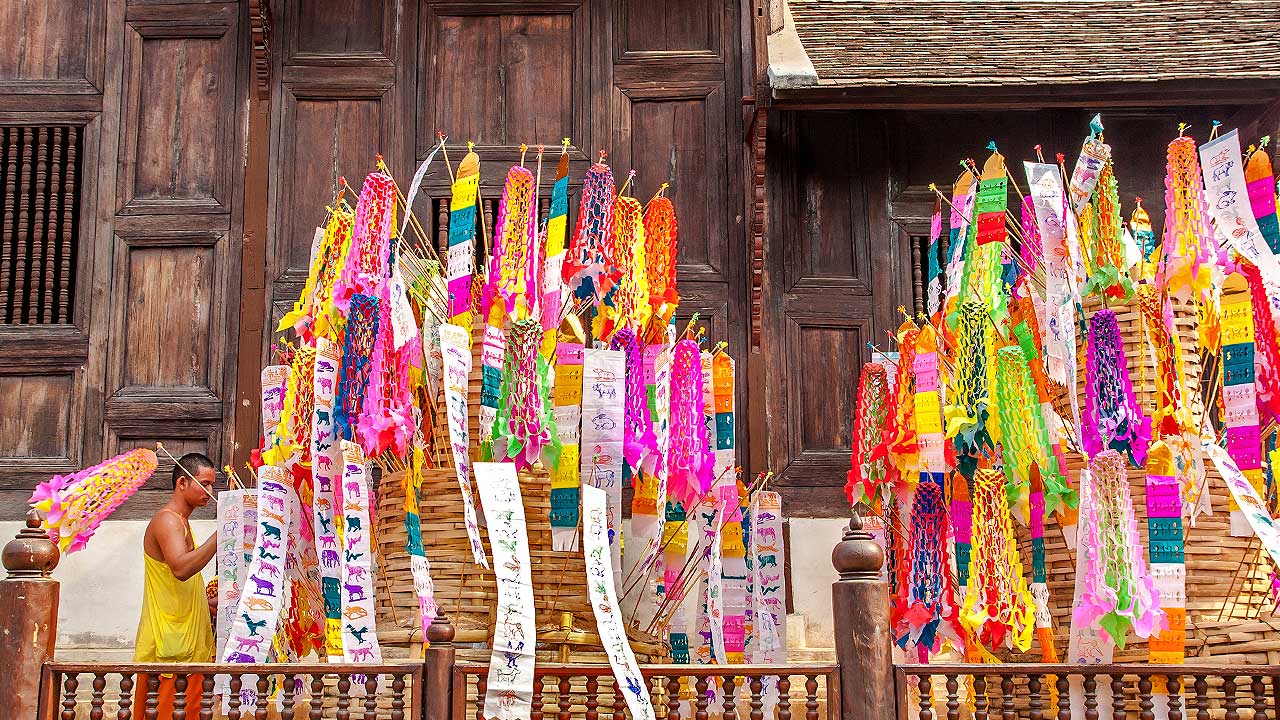 Songkran is the Thai New Year's national holiday. Songkran falls on the 13th April every year, but the holiday period extends to five days, to enable citizens to travel home for the holiday. Did you know the word "Songkran" comes from the Sanskrit word samkranti, meaning transformation or change (literal meaning "astrological passage").
To celebrate this auspicious occasion with our P'Nut family, we have decided to bringing the New Year celebrations to all our venues!
A Delicious Songkran 2022 Celebration
On 13 April our restaurants across NSW and QLD will pay homage to the Songkran festival, and encourage our communities of all backgrounds to take part in a colourful occasion that many of our team members of Thai descent hold so dear.  Food is at the heart of all Asian celebrations, and this is no exception!  This year you can eat in the New Year with 20% OFF your entire online order.
The past year has had its challenges with the recent disastrous floods.  We hope to spark a bit of much-needed joy into the year ahead and would like to recognise the importance of Thai New Year plus the colours and flavours it brings.  We give special credit to our hard-working team members who haven't been able to see their family and friends back home for several year.  We are one big family here in Australia and want to celebrate these occasions together.
We invite you all to join us for an unforgettable celebration!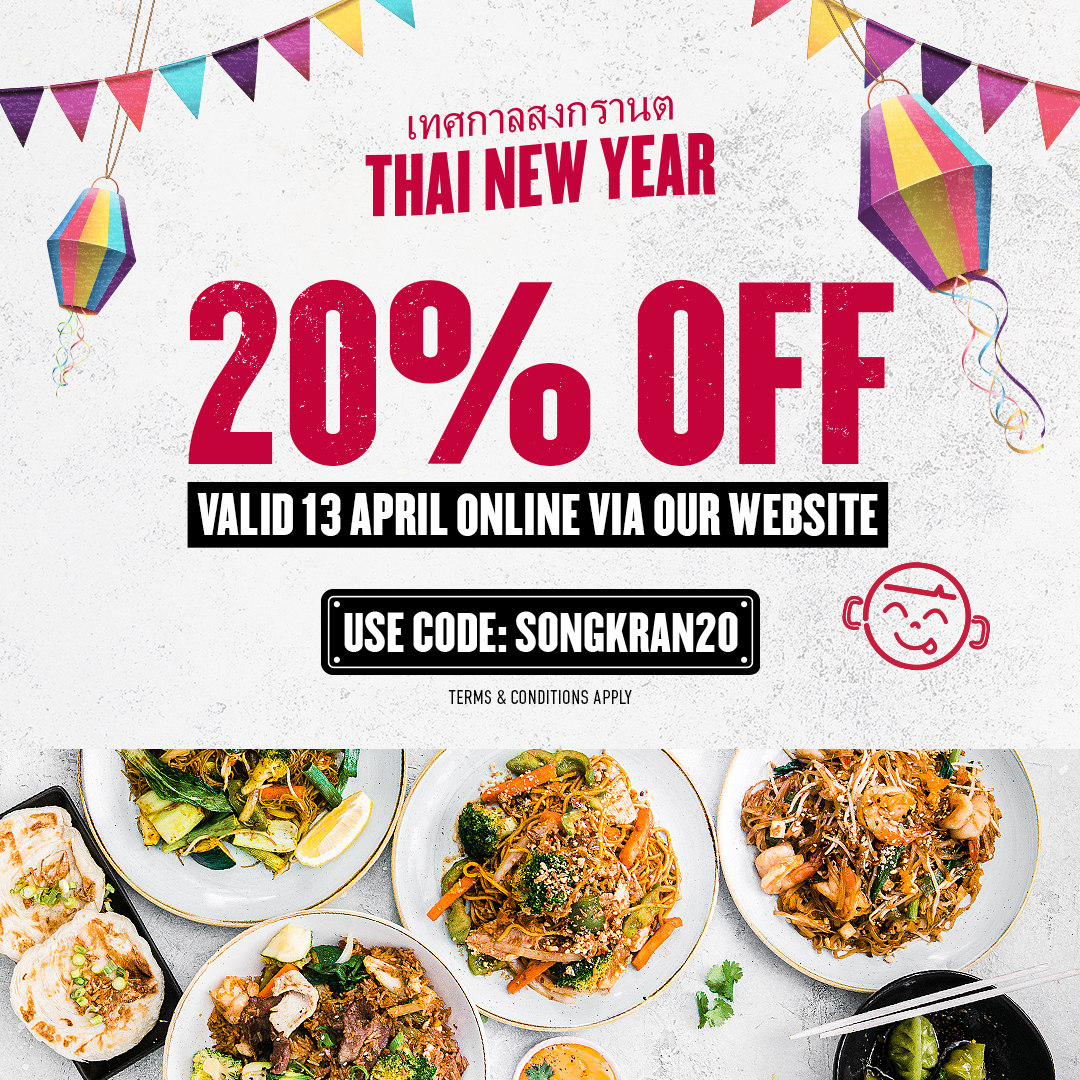 What is Songkran and how is it traditionally celebrated?
Songkran is Thailand's most famous festival, celebrating Thai New Year. It is on the 13 April every year and is an important date on the Buddhist calendar. The name "Songkran" can  literally mean "passing" or "approaching" and is seen as a time of change and new beginnings.
Water is a symbolic element of Songkran festivities as it is a time for cleansing. Locals and tourists can be seen throwing water in the street and bathing in water while Buddhist bathing rituals are held, bringing good luck, longevity and prosperity.
Buddhist processions and parades invite locals to shower monks as they walk by, and offerings are made to monks, with birds released into the sky and fish released into the rivers.
Thai New Year also takes place when the sun travels between Pisces and Aries, starting a new astrological year. Before the celebration, houses are cleaned to start the New Year afresh, and families come together to enjoy the holiday.