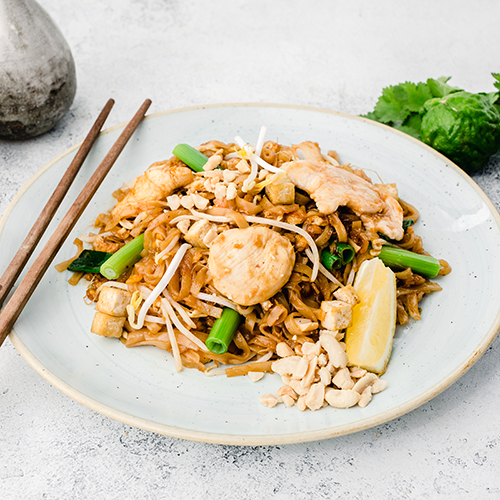 Take A Trip To Asia With These 10 Iconic Noodle Dishes!
International Noodle Day falls on the 6th of October and we thought we'd take you on a mini trip to Asia with these Top 10 Iconic Noodle Dishes!
Sit back, relax and let us transport you to noodle heaven. Warning: If you're already feeling the rumble, you might want to visit your local P'Nut today or pop online to order a noodle dish or two beforehand because this list is sure to make your mouth water!
1. Pad Thai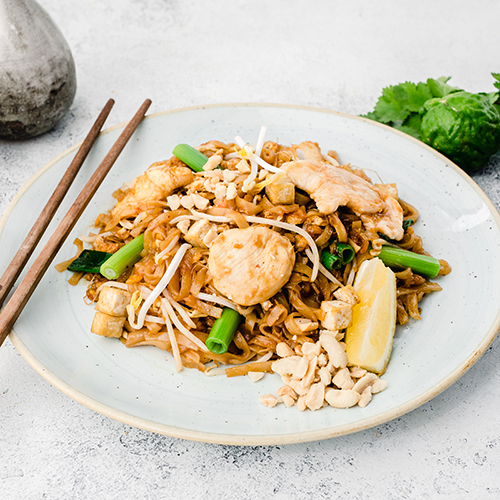 Pad Thai is Thailand's national dish and P'Nut's number one seller.  This street food favourite has become a true classic in Australia, and each day we serve up this winning dish to our hungry guests!
Consisting of rice noodles, tofu, bean sprouts, eggs and a choice of protein, our Pad Thai is finished off with peanuts and our made-from-scratch sauce that's simmered for 2-hours! The perfect combination of sweet, sour and salty creates a well-balanced contrast of tastes and textures that's hard not to love. Order one here.
2. Mee Goreng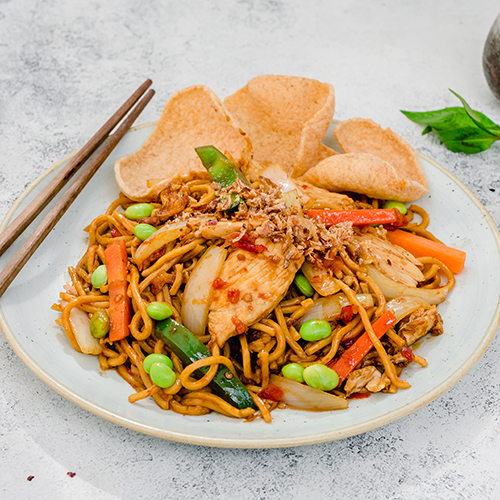 This Indonesian noodle dish can be found across many Southeast Asian countries. Still, the base remains the same – noodles tossed in a sticky, savoury sweet sauce with added chicken, vegetables making it the perfect slurp-worthy dish! Our Mee Goreng is one of our most popular lunch options with our customers! Order one here.
3. Pad See Ew (Pad C U)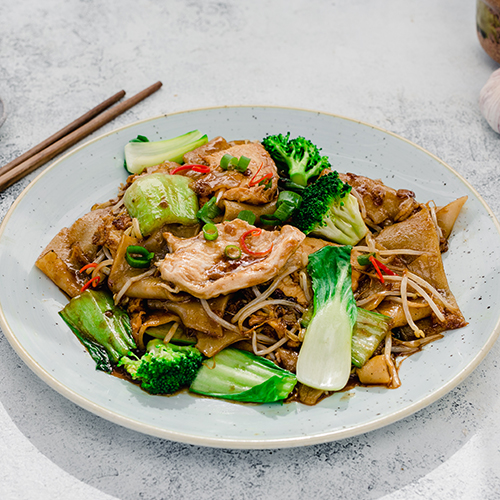 Pad See Ew is one of the most popular dishes you can find on the streets of Thailand. Unlike the tangy Pad Thai, Pad See Ew is a savoury soy sauce flavour with a hint of garlic. At P'Nut, we stir fry our flat rice noodles to order and add our secret homemade garlic soy sauce to elevate this dish to foodie heaven. You'll have a hard time finding a more authentic Pad See Ew.
4. Pho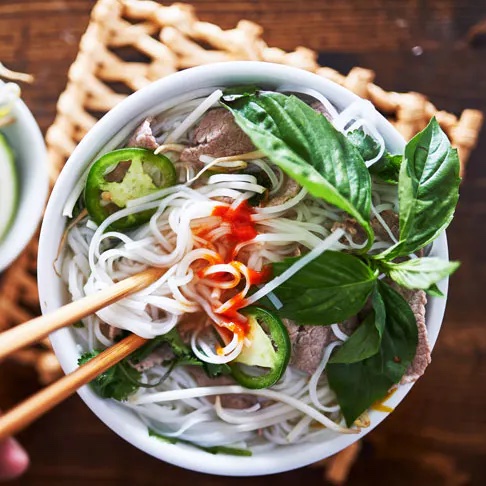 Few people in Australia have yet not tried this street food classic – it is one of the most beloved Vietnamese dishes due to its complex, unique flavours and elegant simplicity. While there are many regional varieties, traditional Pho Bo is served with chewy rice noodles, crunchy bean sprouts, fresh herbs and thinly sliced raw beef, which is cooked to perfection by pouring boiling broth on top.
5. Ramen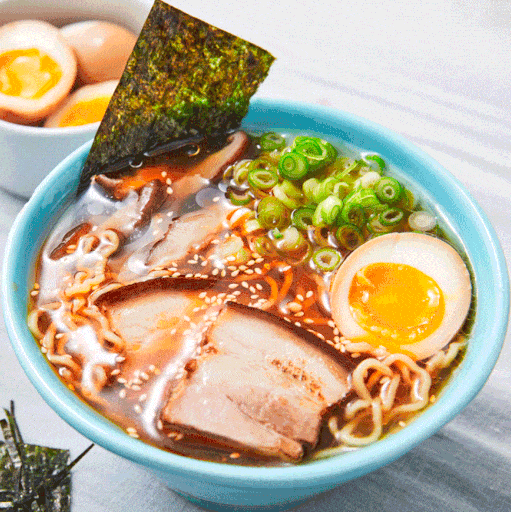 Ramen as we know it has only been around for 100 years as it first appeared in Japan in 1910. But in those 100 years, it has captured the hearts and appetites of noodle lovers around the world, and almost every region in Japan has their own variety. There are four major types of ramen, shio (salt-based ramen), shoyu (soy sauce-based ramen), miso (soybean paste-based ramen), and tonkotsu (pork bone broth ramen), and we recommend you try them all!
6. Japchae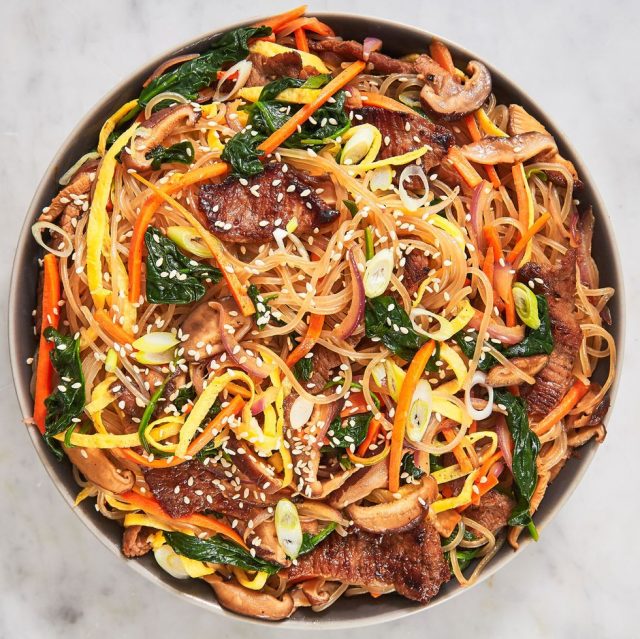 Japchae is the number one sought after dish during South Korean Holidays such as New Year's Day and the Harvest Festival. Japchae is made by stir-frying sweet potato noodles and vegetables until tender and flavoured with the sweet Korean flavours we know and love.
8. Dan Dan Noodles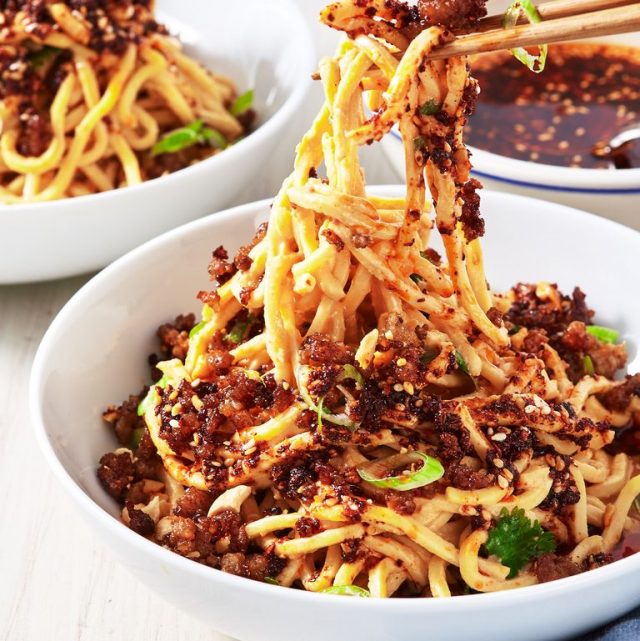 If you love spice, dig into this spicy Chinese classic noodle dish. Dan Dan noodles are topped with minced meat and flavoured with chilli oil, preserved vegetables and Sichuan peppercorn. This dish is bursting with heat and complex flavours and will be sure to spice up your day.
9. Wonton soup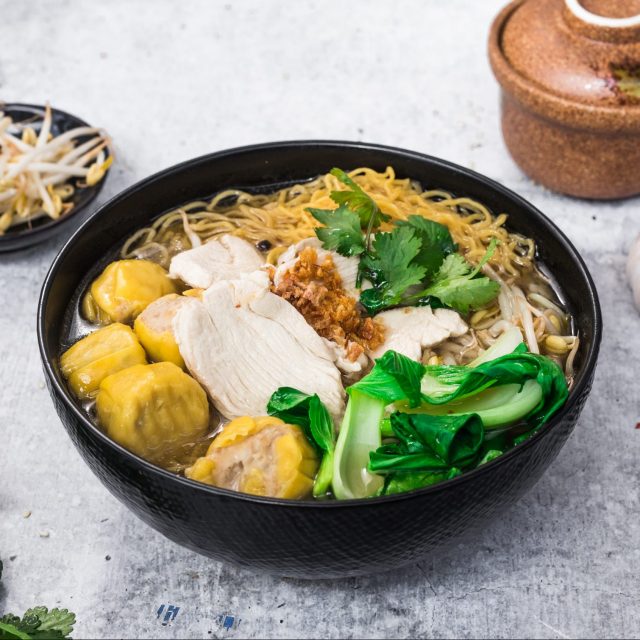 You can find this popular Cantonese dish throughout Southeast Asia. While there are many local varieties, this dish traditionally consists of chewy egg noodles and wonton dumplings in a light broth. Enjoy this brothy noodle dish at your local P'Nut.
10. Biang Biang Noodles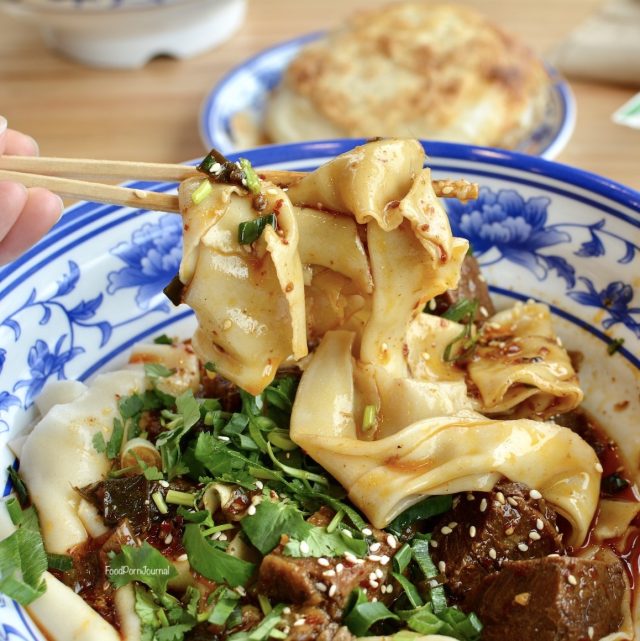 Biang biang handmade noodles are a specialty of Shaanxi province in China. These flat hand-pulled noodles are usually topped with a hot oil packed with herbs and spices. While not for the faint of heart, spice lovers everywhere swear by these noodles.
Celebrate International Noodle Day and order your noodles online via pnut.com.au for pick-up or home delivery from any of our 11 venues across NSW and QLD.