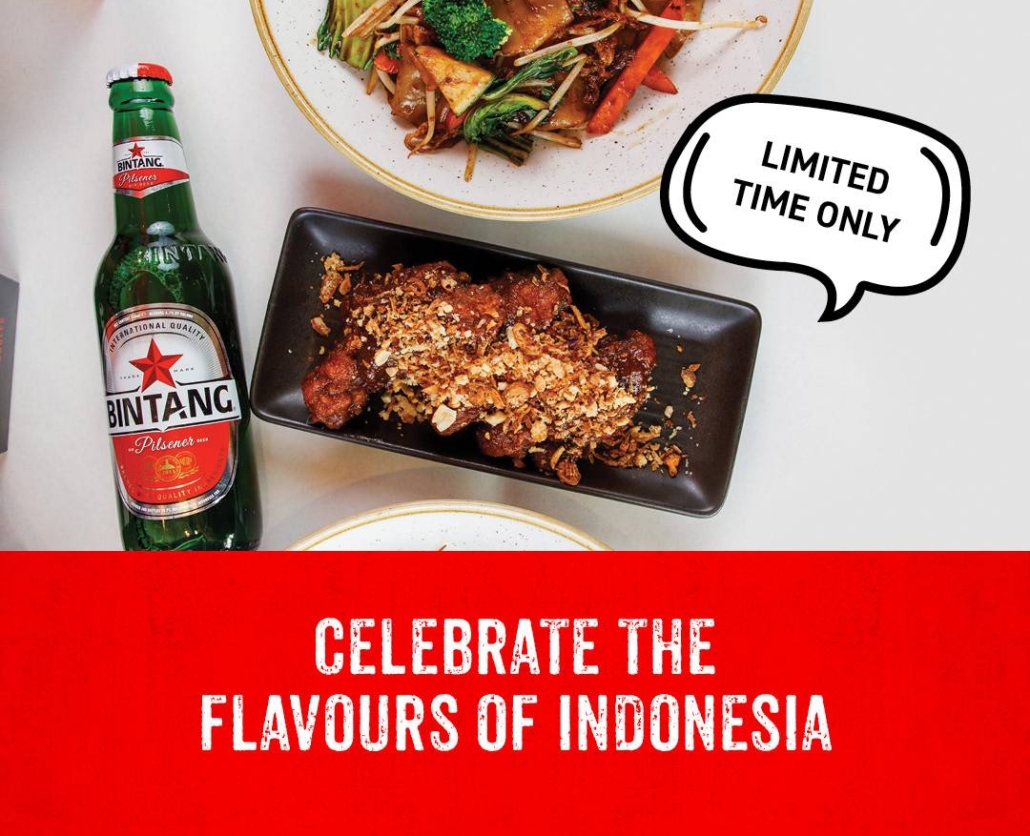 P'Nut Street Noodles invites locals to celebrate Indonesian Independence with special Indonesian dishes and Bintangs this August.
The 17th of August marks 76 years of Indonesian Independence so P'Nut Street Noodles will pay homage to Indonesian food and culture with special Indonesian dishes on the menu this August.
Head Chef, Nut Kunlert, says he's excited to bring the flavours and aromas of Bali and Indonesia to our restaurants in Sydney, Brisbane and The Sunshine Coast.
Indonesia has fast become a favourite holiday destination for Aussies, with Indonesian cuisine earning itself a special place in hearts. It's not possible to travel to Indonesia at the moment so we're bringing Indonesia to locals, serving up a range of authentic Indonesian dishes.
P'Nut's Indonesian Specials – August Only
Char Kway Teow – LIMITED TIME ONLY
Flat rice sheet noodles tossed with garlic-infused kecap manis, free range egg and fresh vegetables for a mix of sweet and savoury. Available with chicken or vegetables – $13.95
Indonesian Fried Chicken (IFC) – BACK BY POPULAR DEMAND
Cage free chicken seasoned with a blend of spices and coated with home-made satay and sambal sauce – $7.95
Add Bintang Beer to any main dish – $5
Indonesian Feast
Char Kway Teow, Indonesian Fried Chicken and Bintang or drink of
choice – $25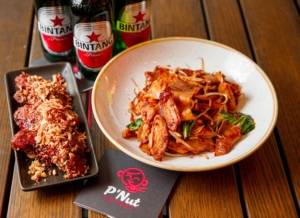 P'Nut's Southeast Asian street food menu aims to transport guests on a mouth-watering journey through exotic hawker streets by serving favourite dishes from around Southeast Asia. This August, Indonesian cuisine will be the star.
"We use authentic, made-from-scratch sauce bases directly from Southeast Asia. The combination of authentic sauces and fresh, locally sourced Aussie produce creates meals that are full of flavour", says Chef Nut.
Come along for a meal that will indulge the senses.
Online offer: Order an Indonesian feast online for only $25 throughout August.
About Indonesian Independence
Indonesia proclaimed its independence on 17 August 1945 after almost 350 years of Dutch rule. This year Indonesia celebrates its 76th year of the Proclamation of Independence, and this historic event is celebrated through a range of activities, including official flag hoisting ceremonies, parades and creative competitions like the pinang pole climb, gunny sack race, the rope pull and the eating races.
This year also marks the 71st anniversary of Indonesia and Australia bilateral relations. Both countries have been working closely on a range of common strategic interests in bilateral, regional and global fora. The signing of Indonesia Australia Comprehensive Economic Partnership Agreement (IA-CEPA). Currently, there are more than 40,000 Indonesian living in NSW, Queensland and South Australia.