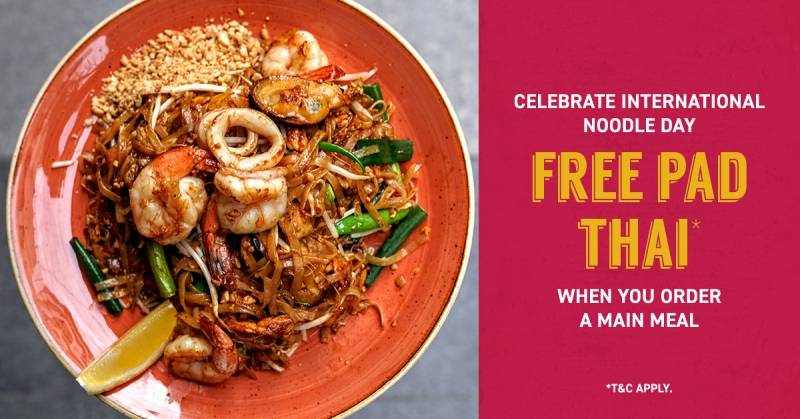 Get Your Noodle Fix This International Noodle Day
Sunday October 6 is International Noodle Day, so what better day to treat the family to a bowl of comforting noodles.
P'Nut Street Noodles is helping locals celebrate by offering a free Pad Thai with every main meal purchase on the day. You can chow down on our Street Food, Noodle Soup or P'Lite menu and get a Pad Thai for free with every main meal.
Enjoy our signature noodle dishes like Penang Satay Noodles, Singapore Street Noodles, Cashew Nut Noodles Teriyaki Noodles, Mee Goreng, Pad C U, Chilli Basil Noodles, Korean Noodles and experience a taste of Southeast Asia in every bite!
The offer is available to everyone on International Noodle Day (Sunday 6 October) at P'Nut's 11 restaurants in Sydney, Brisbane and The Sunshine Coast,  it's the long weekend so you can give cooking a miss for the day and enjoy more family time.
Happy Noodle-slurping!
Terms & Conditions:
Main meal includes Street Food, Noodle Soups, P'Lite Menu items only
Dine-In and for takeaway only.
This offer is not available online.
Valid 6 October (International Noodle Day) only
Not eligible for loyalty stamps.
Free Delivery over $35 at restaurants that do home delivery after 5:00 PM
Standard T&C  – general-terms-and-conditions
Offer available for Chicken, Vegetables and Tofu
Customers to pay extra for beef, seafood and combination