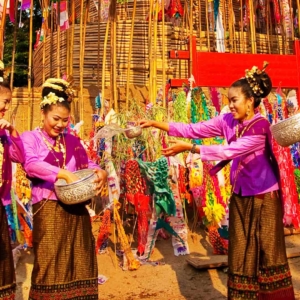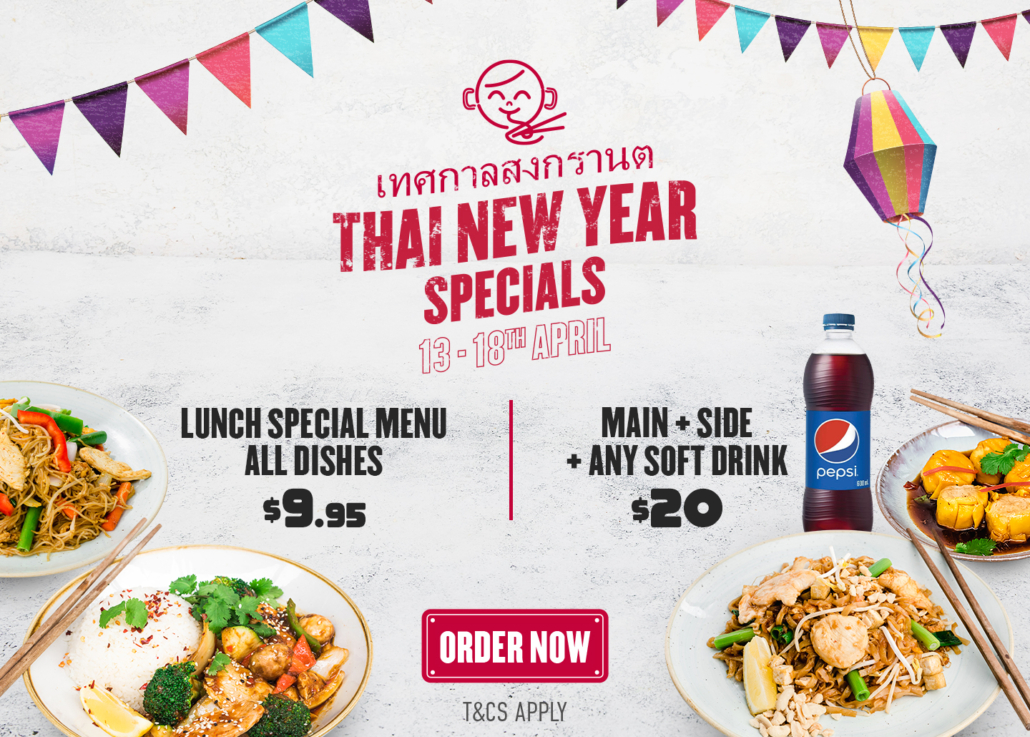 COLOURS OF THAI NEW YEAR AT P'NUT STREET NOODLES
Songkran is the Thai New Year's national holiday. Songkran falls on the 13th April every year, but the holiday period extends to five days, to enable citizens to travel home for the holiday. Did you know the word "Songkran" comes from the Sanskrit word samkranti, meaning transformation or change (literal meaning "astrological passage").
This year 2021, with current travel restrictions affecting so many people going home to celebrate this auspicious occasion with family, the team at P'Nut have decided to acknowledge the festivities, by bringing the New Year celebrations to Australia!
From 13 to 18 April, our restaurants across NSW and QLD will pay homage to Songkran festival, the Thai New Year holiday and encourage our communities of all backgrounds to take part in a colourful occasion that many of our team members of Thai descent hold so dear.  Food is at the heart of all Asian celebrations, and this is no exception!  We have created some great value food and drink offers so everyone can join in the celebrations.
9 ('kao') is considered the luckiest number in Thai culture: it is thought to be lucky because, when pronounced in Thai, it sounds like 'moving forward' ('kaw-nah'). Also, 'kao' is the word for 'rice' and 'let's go eat' (gin kao!)… what perfect synergy!!
A Delicious Songkran 2021 Celebration at P'Nut!
Of course, a Thai New Year celebration wouldn't be complete without a nod to the popular "bucket cocktails", so we've got a mini version with Pepsi & Rum for a limited time for lucky number $9.  Raise a glass (or bucket!) to toast to a great new year ahead.  Pair it with a main dish and side for just $25 or a soft drink option for $20.  And for those looking for a midday escape, our lunch specials menu will be discounted to just lucky $9.95 over 13-16 April, because New Years is all about giving!  Your taste buds are always in for a treat, with our authentic Asian street food – the next best thing to travelling to Thailand.
The past year has definitely had its challenges worldwide.  We hope to spark a bit of much-needed joy into the year ahead, and would like to recognise the importance of Thai New Year plus the colours and flavours it brings.  We give special credit to our hard-working team members who haven't been able to see their family and friends back home for over a year.  We are one big family here in Australia, and want to celebrate these occasions together.
We invite you all to join us for an unforgettable celebration!