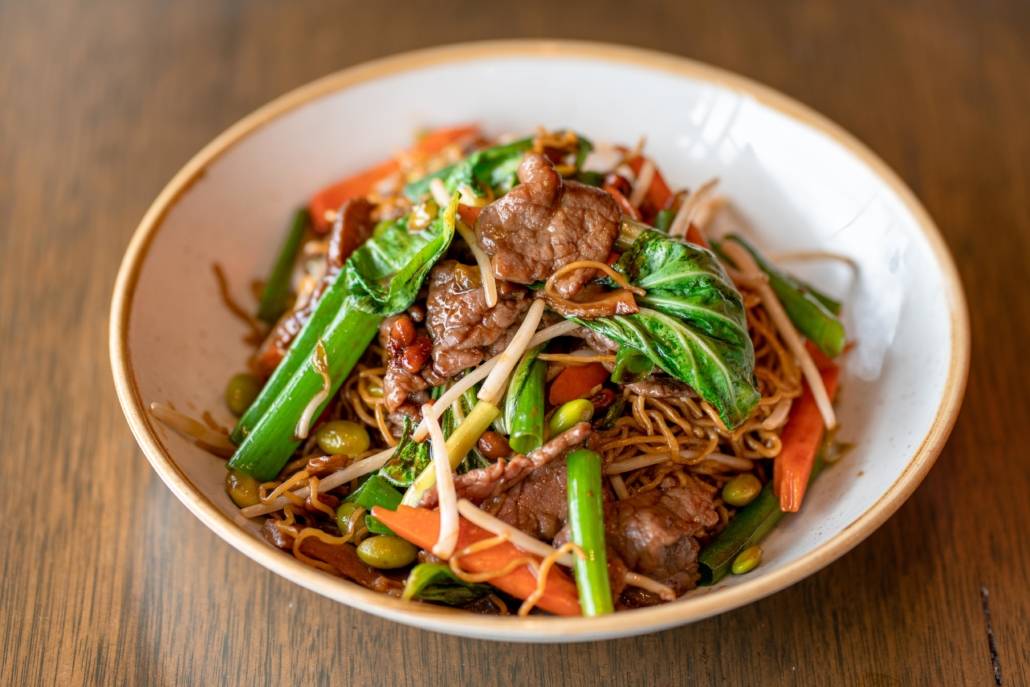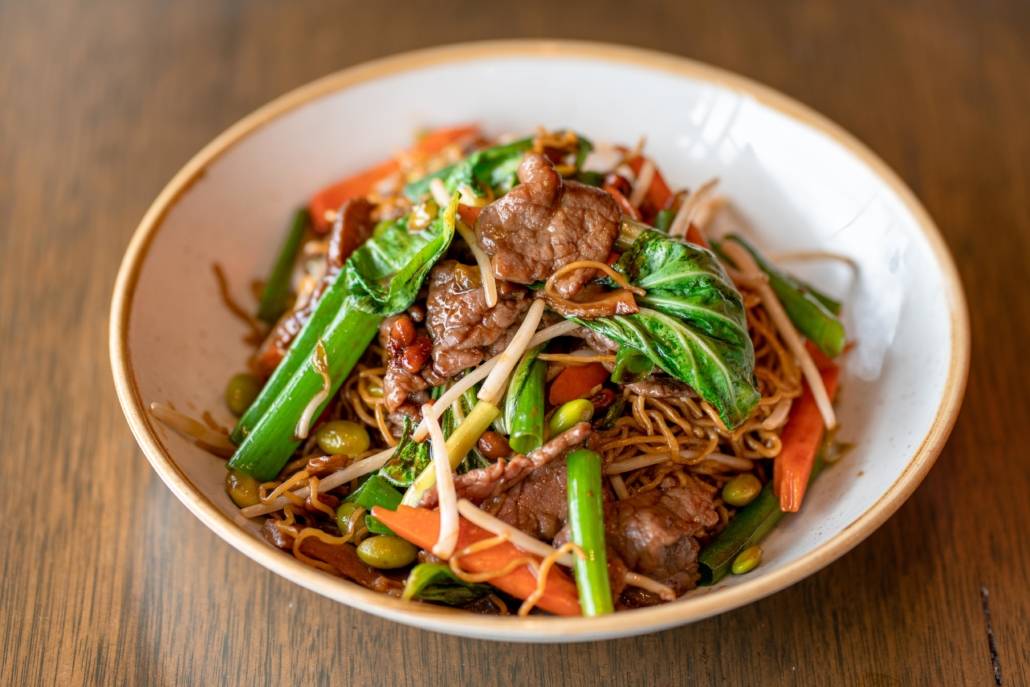 A key reason P'Nut Street Noodles was founded was to bring the authentic flavours of Asia to Australia, so locals can enjoy honest, tasty Asian meals. It's true that here at P'Nut, we are nuts about flavour! And so today, we're taking you on a little journey to explore what makes Asian food so unique.
Asian food differs greatly from region to region – Central, North, South, East and West Asian food has different characteristics and each country has its own specialities. Rice is a common factor, but even  rice changes throughout regions, for example, Basmati rice is common in India while Jasmine Rice is more popular in Southeast Asia.
When it comes to meat, different countries also have their preferences. Japan has the highest per capita consumption of seafood while pork is considered a taboo food for Muslims and is avoided by some Hindus.
We'll be focusing on SouthEast Asian and Chinese foods, as that's what we serve at P'Nut Street Noodles. SouthEast Asians love to have bowls of rice or rice noodles with almost every meal. Aromatic and fresh ingredients are frequently used – think sesame seeds, chilies, dried onions, soy, tofu, aromatic spices and herbs like ginger, garlic, coriander and basil.
Meanwhile, China is big on using mung beans, soybeans and black beans. You can even find black beans in our current special at P'Nut Street Noodles restaurants – the Black Bean with Egg Noodles. Many foods are also symbolic in Chinese culture, for example dumplings can symbolise wealth and long noodles can symbolise long life.