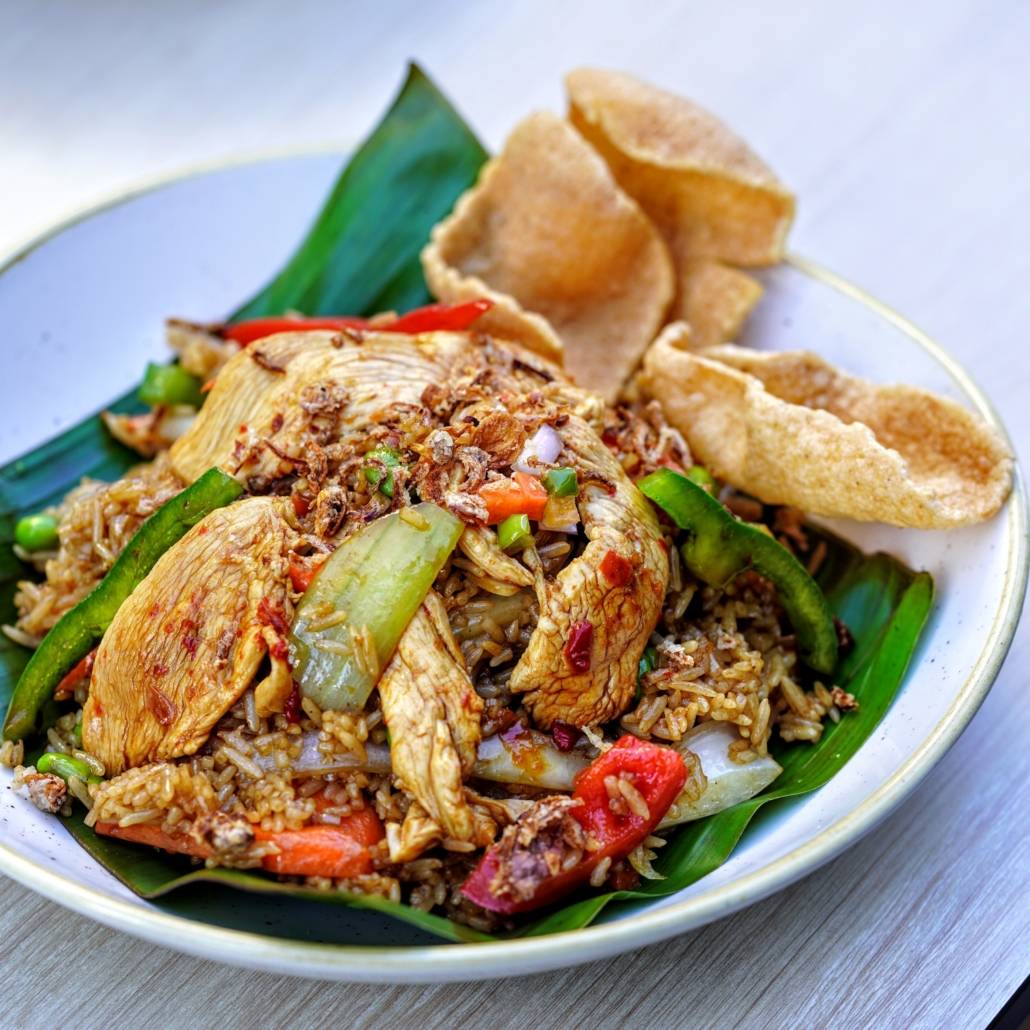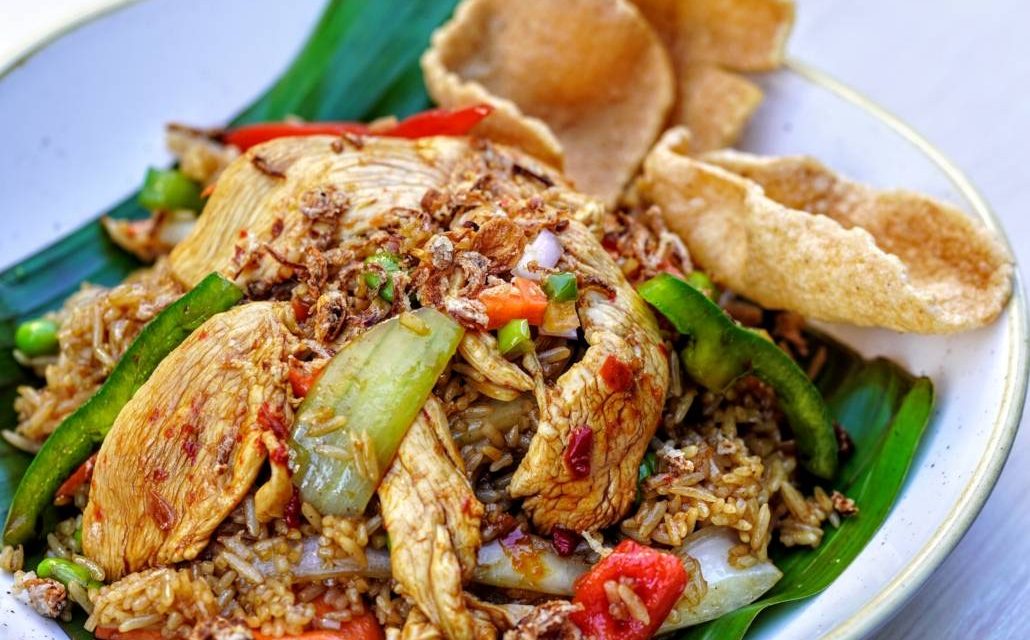 Winter is coming! With the colder days and nights upon us, it's the perfect time to reach for some SouthEast Asian comfort food to warm the soul. The question is… what is the best Asian comfort food?
The great thing about the P'Nut menu is that you'll find a whole range of comfort foods for winter, full of healthy vegetables and fragrant spices! From hearty soups and broths to satisfying noodles and rice dishes and veggie-packed stir-fries, you're certain to find the perfect dish to warm the soul.
Hearty soups and broths like Laksa and Wonton Soup hit the spot and have strong healing powers, but our Head Chef Nut's ultimate comfort food is the humble Nasi Goreng.
Nasi Goreng, which literally means 'fried rice' in Indonesian, is a popular rice dish commonly found on the streets of Malaysia and Singapore. This dish originated as a convenient way to preserve extra cooked rice, by frying it with meat. Then, by adding extra ingredients like shallots, dark soy sauces and fragrant spices, an Indonesian favourite was born. The real hit of flavour in this dish comes from the sambal sauce. P'Nut's sambal sauce is made by cooking garlic, shallots, chillies and shrimp paste in oil to release the aromas, then hand-grinding the ingredients in a mortar and pestle to create a fragrant paste.  Crushed anchovies and sugar is added to create a delicious balance of salty and sweet.
Nasi Goreng is traditionally served at Indonesian street stalls by hawkers on banana leaves. It truly satisfies and warms the soul.
We know that everyone is especially in need of some cheering up during these unusual times, so we're offering our ultimate comfort food, Nasi Goreng, for $9.95 this May when you order online. Use the code "NASIYUM" to redeem  the deal and experience this tasty comfort food!
ASIAN COMFORT FOODS FOUND ON THE P'NUT MENU
Hearty Soups and Broths
Wonton Soup is just what the doctor ordered. It has healing properties for when you're feeling off in the colder months. P'Nut's Wonton Soup is grandma's recipe, featuring hand-made chicken dumplings in our rich broth, finished off with cooking wine and served with curly egg noodles.
Laksa Soup is Malaysian soul food. Coconut curry-based soup, spiced with lemongrass, served with egg and vermicelli noodles. The flavours will wake you up and the creamy broth will comfort you.
Noodles and Rice
Nasi Goreng – as above.
Pad Thai at P'Nut takes over 2.5 hours to create and is a two-part process. First, we make our fragrant Pad Thai sauce and let it simmer for over 2 hours to let the flavours build up.  Then we mix it with noodles, tofu, and choice of protein. Our version of this traditional dish perfectly balances sweet and sour with a hint of chilli.
Chilli Basil Noodles features homemade chilli paste tossed with hokkien noodles, Thai basil and egg. The natural heat from chilli will warm you up, and fun fact – this dish is traditionally eaten in Thailand to cure hangovers!
Vegetable-Packed Dishes
It's important to eat nutritious and immunity-boosting foods to ward off the winter colds and stay healthy.
Many of P'Nut's dishes are packed full of vegetables, herbs and spices for optimal health. Try the following:
Mongolian Stir fry – Traditionally made from hoisin sauce and rich soy sauce for a healthy fusion of savoury and sweet wok tossed with grass-fed lean beef.
Chilli Jam Stir Fry with Chicken – P'Nut's taste sensation is created with tender chicken breast, wok tossed with our secret chilli jam sauce and fresh vegetables.
As you can see, we serve up the best comfort food of Southeast Asia!  No need to travel to Asia for these delicious dishes, you can just pop into any of our 11 Southeast Asian/ Thai restaurants near you.
All restaurants are currently  offering all day delivery too – you can read more about the service here.  
We invite you to pop by for takeaway soon.  Stay well and healthy!