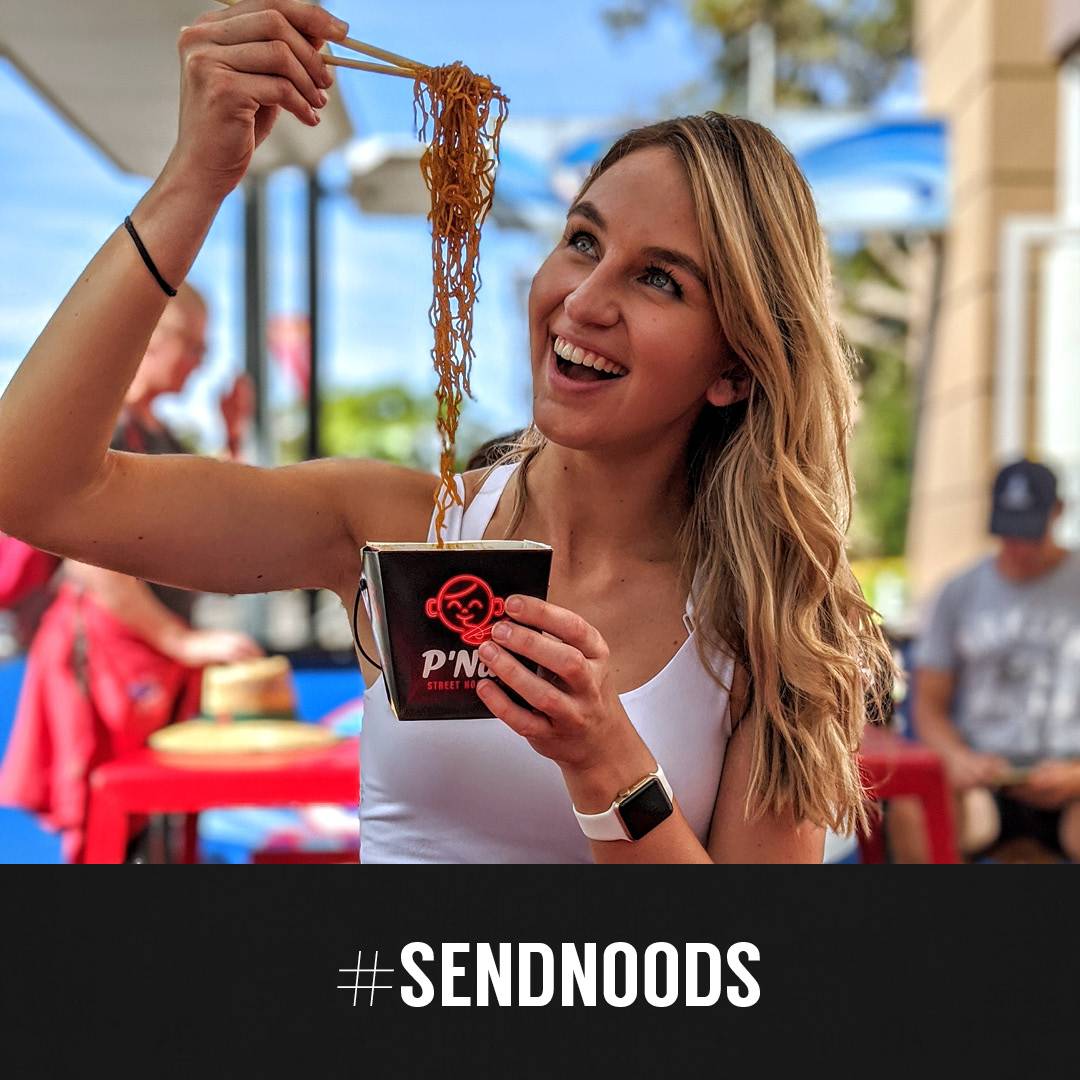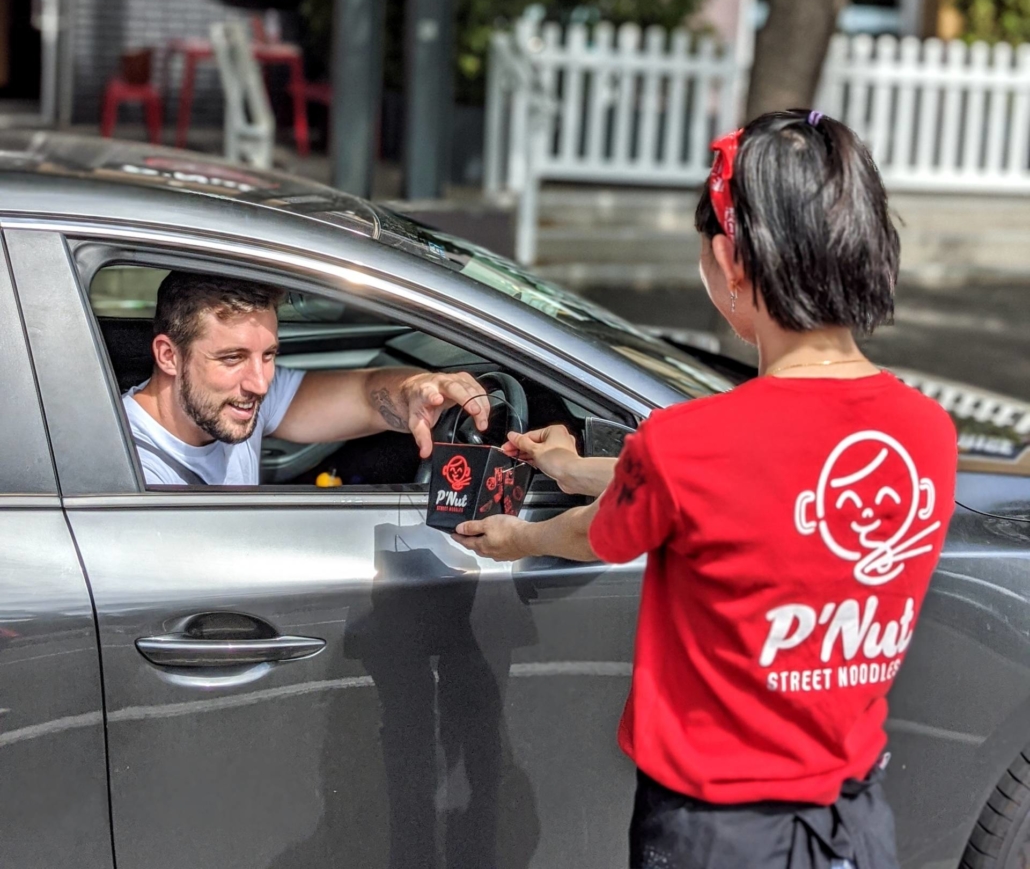 As we find ourselves living in uncharted times that will go down in the history books, P'Nut Street Noodles is adapting to the latest updates in relation to the Covid-19 pandemic and accommodating guests' needs accordingly.
As the Buddha saying goes, "everything changes, nothing remains without change" and here at P'Nut, we're here to support our community however we can.
We're so grateful for our guests and we encourage you to jump online to order pick up or delivery at www.pnut.com.au so we can continue through these tough times with strength and love.
Here's a summary of our latest takeaway and delivery offering, as well as fun deals we have created for our P'Nut family:
Takeaway & Home Delivery: 
P'Nut Street Noodles remains open 7 days a week for takeaway and home delivery, so we can continue to provide your Asian soul food fix and comfort you with tasty meals!
A new initiative we've introduced is contactless pick up, where guests can call and place and order, or order online and select the 'contact-less pickup' option. Our chefs prepare your meal as usual and when you're ready to pick up, call us from your car and a P'Nut staff member delivers your order to your car – minimal effort and no contact!
We've also launched P'Nut Home Delivery at Rouse Hill, Norwest, Bulimba, Windsor and Dee Why, supporting local jobs and providing a convenient delivery service for locals. Areas covered include:
NAME
LOCATION
DELIVERY HOURS
DELIVERY MINIMUM
DELIVERY SUBURBS
Norwest
T19/4 Century Circuit, Norwest MarketownBaulkham Hills, Sydney, 2153
Monday – Sunday: 5:00 PM – 9:00 PM
$30

Delivery Fee: $4.99

Bella Vista, Baulkham Hills, Castle Hill, Glenwood
Rouse Hill
Shop GR112A Main Street (near Reading Cinemas), Rouse Hill Town Centre, 

Rouse Hill, Sydney, 2155

Monday – Sunday: 5:00 PM – 9:00 PM
$30

Delivery Fee: $4.99

Rouse Hill, The Ponds, Beaumont Hills, Kellyville Ridge
Bulimba
3/161 Oxford Street

Bulimba, Brisbane, 4171

Monday – Sunday: 5:00 PM – 9:00 PM
$30

Delivery Fee: $4.99

Bulimba, Hawthorn
Windsor
Shop 110, Windsor Homezone, 142 Newmarket Road

Windsor, Brisbane, 4030

Monday – Sunday: 5:00 PM – 9:00 PM
$30

Delivery Fee: $4.99

Windsor, Newmarket, Grange, Lutwyche, Wilston
Dee Why 
Shop 8B, 888 Pittwater Road,

Lighthouse by Meriton,

Dee Why, Sydney, 2099

Monday – Sunday: 5:00 PM – 9:00PM
$30

Delivery Fee: $4.99

Dee Why &  Narraweena
As a special treat to those ordering through our P'Nut delivery service, we're offering FREE DELIVERY! Just use the code "HOMEBODY" at the online checkout when ordering on our P'Nut website –  https://www.pnut.com.au/order-online/?menu=standard
You can also order at the counter and takeaway or find us on Uber Eats, Menulog and Deliveroo.
Health Is Our Priority!
We continue to follow strict health and safety practices in our restaurants, and have increased the frequency of hygiene procedures to protect our guests. Thank you for supporting local businesses during this tough time.
Value & Deals
To cheer up our guests and provide great value while people are needing a helping hand, we've created the below deals and initiatives:
$9.95 Pad Thai: Use the code "bestpadthai" at the online checkout to score our famous Pad Thai for just $9.95. With made from scratch sauce that's simmered for hours to get the perfect balance of sweet and sour, this dish is like a hug for the tastebuds. It's food for the soul that will provide comfort. Available until April 30,  2020, Order Now!
50% off for healthcare heroes: We're offering healthcare workers and police 50% off when they come in for takeaway. This is to say thankyou for all their hard work on the frontline during the  fight against COVID-19. We're all about supporting the community!
The P'Nut food delivery service also allows us to continue to employ P'Nut staff and support our team while the restaurants are takeaway only.
Let's look out for one another and together we'll make it through, stronger than ever before!
Hope you all stay safe and don't forget to wash your hands! Look forward to delivering you some tasty noods soon.