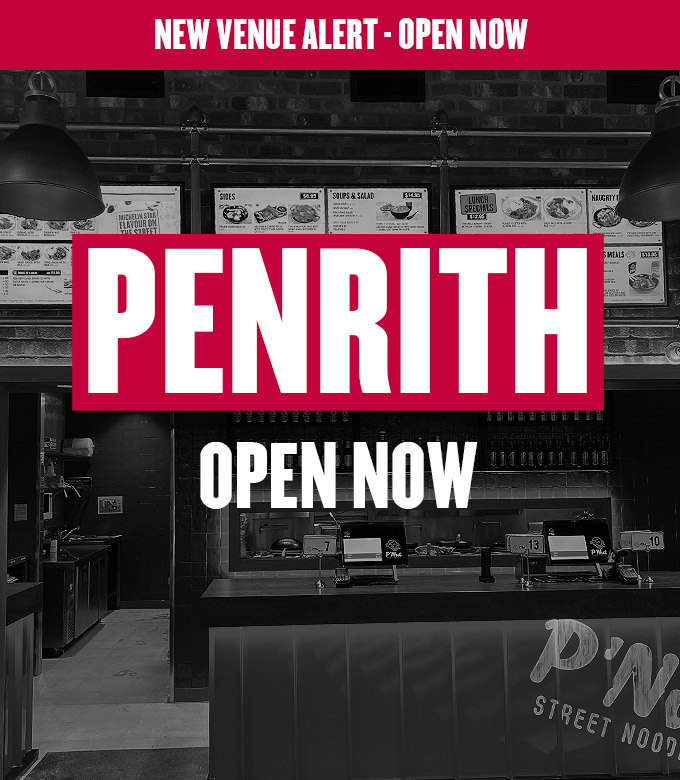 Written by Food In a Box
Chef Nut Kunlert began his culinary journey as a young boy, helping his grandmother whip up delicious street food in Bangkok. Nowadays, he heads up P'Nut Street Noodles, a modern Thai restaurant group.
With 12 locations across NSW and Queensland, P'Nut serves up delicious street food that will transport your tastebuds straight to Thailand.
We recently had the pleasure of trying out P'Nut's newest restaurant in Penrith. It's in a perfect location with easy parking, situated in a complex alongside Zone Bowling and Flipout Penrith. The restaurant decor is fun and vibrant, with authentic Thai street signs and an adorable neon sign hanging on wall.
They even have their very own tuk tuk, which does the occasional food delivery! The restaurant is definitely geared towards being a family friendly environment, but we think it would also be a great spot to catch up with friends or have a casual date.
As you'd expect from a Thai restaurant, there's plenty on the menu at P'Nut Penrith. For entrees, we had the Thai Street Flat Fries, Vegetable Spring Rolls, Chicken Pie Spring Rolls, Roti Canai with Satay Sauce, Chilli Squid, and Spicy Chicken Dumplings. We can safely say that these were NOT your average Thai starters – the flavours were unique and delicious.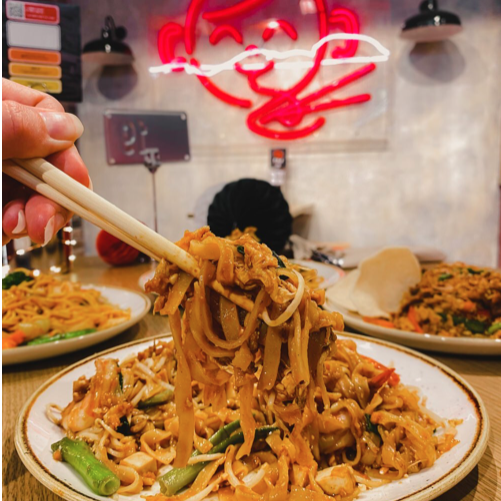 We've never had Thai fusion before, so it was a fun experience trying these interesting dishes. We absolutley loved the Thai Street Flat Fries, which were seasoned with a special blend of lemongrass and Thai spices. We firmly believe that chips and Asian food shouldn't mix – however, we're letting this mentality slide just this once because these fries were super addictive! Our other top entree picks were the Chilli Squid and Spicy Chicken Dumplings.
The mains at P'Nut Street Noodles focused on the more traditional Thai flavours we're accustomed to. We tried some of their signature dishes – Nasi Goreng, Pad Thai, Cashew Nut Noodles and Peanut Satay Noodles. The Nasi Goreng had a good chilli sambal spice kick, with an interesting addition of Edamame to the rice. Our Pad Thai with prawns was deliciously sweet with P'Nut's authentic tamarind sauce.
We've taken many trips to Thailand over the years, so we know that good Thai street food needs to have sweet, sour, salty and spicy elements. Sounds simple enough, but lots of Thai restaurants in Sydney don't quite hit the mark with balancing these flavours. We're happy to say that the team at P'Nut have definitely nailed these traditional flavours, whilst also incorporating some new ones into their fusion menu.
Speaking with Chef Nut, it turns out the reason behind P'Nut's winning flavours is the fact that all their sauces are made from scratch in Thailand, before being imported here to use in their Australian restaurants. Chef Nut uses his grandmother's secret recipes, which explains why everything tastes so good!
The Cashew Nut Noodles were tossed in a delectable chilli jam that was equal parts sweet and spicy. And finally, the Peanut Satay Noodles had a rich and creamy peanut sauce, which we think would be great for diners who aren't big fans of chilli. We were impressed by the generous servings and affordable prices – you certainly won't go home hungry after eating here at P'Nut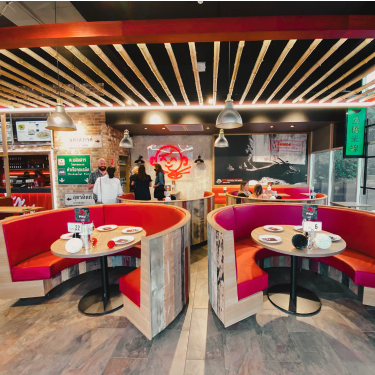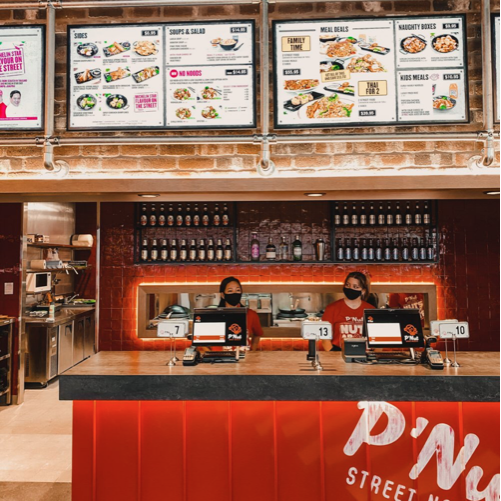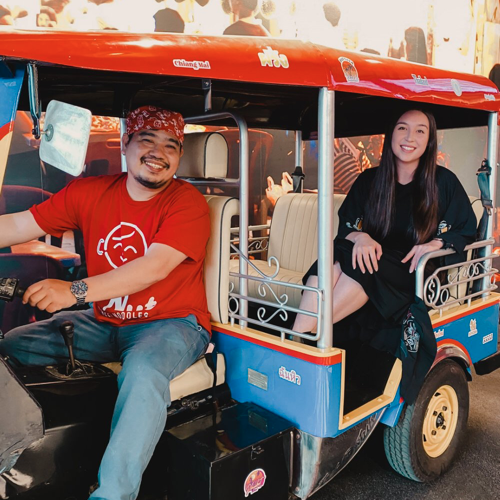 Aside from the more traditional Thai dishes, P'Nut also has low carb, vegan and gluten free options on the menu, which means there's sure to be something suitable for everyone. Our Pad Thai was gluten free and honestly, we wouldn't have known if our server didn't clue us in.
Overall, we loved our experience at P'Nut Street Noodle in Penrith. The mix of traditional Thai flavours and Asian fusion is a welcome change from the usual Thai food scene in the area. If you're in Western Sydney, pop this place on your foodie list!
P'Nut Street Noodles Penrith
Shop G-A & B, 62-72 Batt St, Jamisontown, Sydney, 2750
https://www.pnut.com.au
(02) 4761 1008