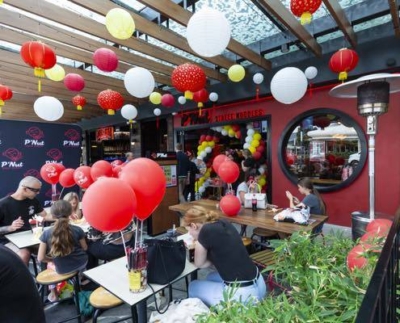 Sunshine Coast locals were treated to a cooking masterclass from Head Chef Nut Kunlert, and buy one get one free deals to celebrate the official opening of P'Nut Kawana in late May.
P'Nut's unique blend of sauces, made from scratch in Thailand, were a big hit, with the flavours, aromas, noises and fun games making guests feel like they were in a bustling street-side stall in Bangkok.
Hero dishes from around South East Asia included Mi-Goreng, Pad Thai, Cashew Nut Noodles, Singapore Noodles and Penang Satay Noodles.
It was a feast for the senses.