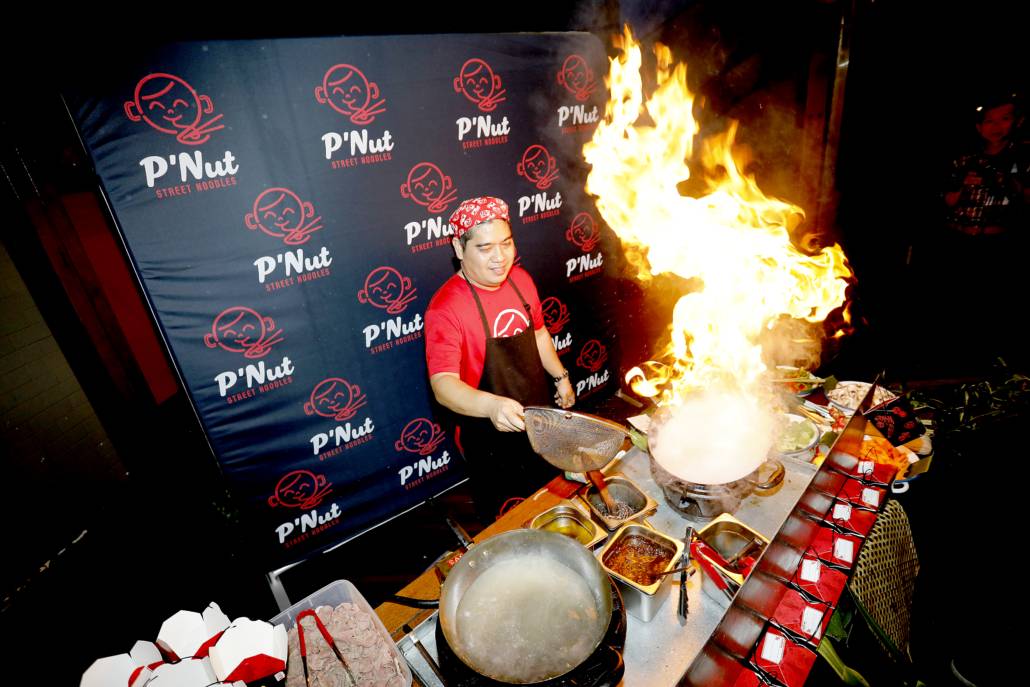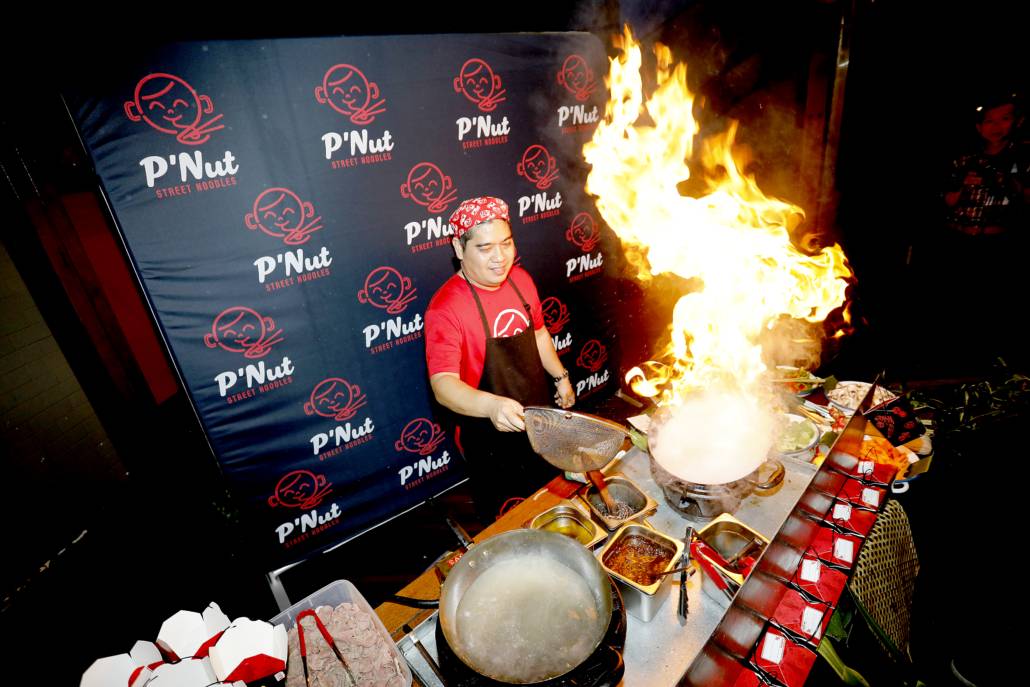 The Head Chef of P'Nut Street Noodles, Chef Nut, reveals his top tips for cooking tasty Asian food at home.
1) What is the key to making Asian food taste amazing at home?
The secret to creating authentic and flavoursome Asian dishes is using fresh ingredients and Asian herbs. Galangal, ginger, garlic and kaffir lime are my favourite herbs to use to really elevate Asian cooking. At P'Nut we pride ourselves in cooking with sauces that are made from scratch using real Thai spices and fresh produce. Ready-made sauces are not as yummy!
You can get most Asian ingredients from the organic section of the supermarket but some of the more unusual ingredients may need to be sourced from an Asian supermarket or from Chinatown or Thaitown.
Another important element is cooking quickly with high-heat to seal in all the delicious flavours. The quick cooking time means that vegetables should still have a bit of crunch to them.
In terms of best noodles for stir-frying, it's all up to personal taste and preference! Rice noodles like in the ones you find in Pad Thai are my favourite – firm textured and easy to cook they go well with most dishes. The best ones are the fresh ones from Chanthaburi in Thailand.
When serving Asian dishes, everything should be placed on the table at the same time with rice in the centre. Entrees and mains should be enjoyed at the same time. It's very efficient, and it's also nice to eat together as a family.
2) What cooking utensils/equipment do you need to cook Asian Food?
Without a doubt, the two most important tools for Asian cooking include a wok and a high-pressure, high-heat flame. I prefer using a wok for noodle dishes but it's a traditional piece of equipment that you can use to cook almost anything. You can even steam things in a wok if you place a steamer basket inside it. You also need a mortar and pestle to crush and mix all the herbs and spices, releasing all their delicious flavours and aromas. It makes those curry pastes so much more authentic. Besides, it is good exercise.
At P'Nut there's no wastage as we cook everything to order. Fresh ingredients are cooked on high-heat in the wok and then served up to our guests.
 3) What ingredients are essential for an authentic stir fry?
First of all one needs the essentials of garlic, ginger and all the fresh ingredients to season the wok and release all those aromas. For me, Oyster sauce without MSG is also a key ingredient for an authentic stir fry. as well as Asian soy sauce, which is Asia's salt.
4) What is the best way to make Asian dishes full of flavour at home?
The best way to make tasty Asian dishes full of flavour is to use fresh ingredients and herbs. Check out your local Asian market for traditional Asian herbs, or come and visit us at P'Nut to try the real deal!
Sometimes you just want to enjoy a meal in the comfort of your home but not bother cooking. In this case, P'Nut has you covered. We offer takeaway via the P'Nut website and you get the ninth order free with the P'Nut loyalty program.
We're also on Deliveroo and Uber Eats for some locations, and find us on Menulog for all locations to get your P'Nut fix delivered straight to your door!
As a special offer, P'Nut delivery is free via Menulog until February 21st, and you can get Pad Thai on for just $10. Such good value!
P'Nut Balmain, Menulog: https://www.menulog.com.au/restaurants-pnut-street-noodles-balmain/menu
P'Nut Rouse Hill, Menulog:: https://www.menulog.com.au/restaurants-pnut-street-noodles-rouse-hill/menu
P'Nut Norwest, Menulog: https://www.menulog.com.au/restaurants-pnut-street-noodles-norwest/menu
P'Nut Sydney Olympic Park, Menulog: https://www.menulog.com.au/restaurants-pnut-street-noodles-sydney-olympic-park/menu
P'Nut Dee Why, Menulog: https://www.menulog.com.au/restaurants-pnut-street-noodles-dee-why/menu
P'Nut Zetland, Menulog:  https://www.menulog.com.au/restaurants-pnut-street-noodles-zetland/menu