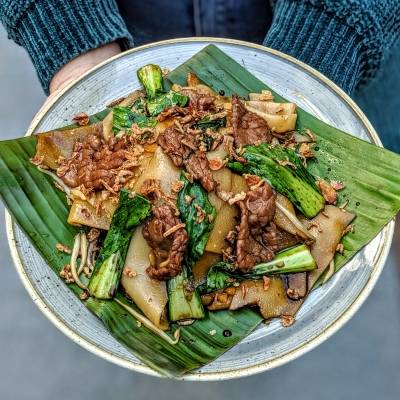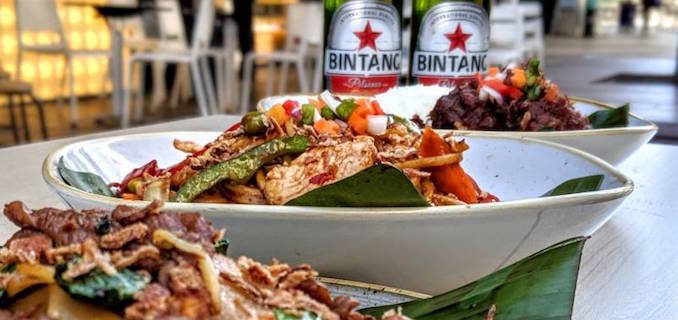 With vibrant streets filled with colorful stalls and a medley of aromas from each vendor filling the air, Southeast Asia is a Mecca for street food. Each Asian country has a street food scene that could rival its neighbor, and Indonesia is no different. A supplier of spices to the rest of the world and known as the 'Land of Spices,' one can only imagine how bold, flavorsome and spicy Indonesian food can be. From Bali to Yogyakarta, the variety of food reflects the diversity of Indonesia.
They say a country's street food scene gives you a taste of its culinary history. Pay attention and you will find the multiple influences of countries and cultures that have snuck their way into the local cuisine. As the Consul General of the Republic of Indonesia in Sydney, Heru Subolo, eloquently says:
"The combination of geographic and cultural diversity in Indonesia has resulted in one of the most unique cuisines in the world. For as many similarities existing across more than 17,000 islands, there are just as many regional differences. Each recipe is also a manifestation of Indonesia's history and culture."
Our aim here at P'Nut is to transport you to the streets of Southeast Asia to give you a taste of the real experience, and this August, Indonesia is the destination. With Indonesian Independence Day happening on the 17th of August, we bring you five MUST TRY Indonesian dishes for any foodie:
1) (very) Nasi Goreng
Nasi goreng literally means 'fried rice' in Indonesian and is the top contender as the national dish of Indonesia. However, this popular rice dish is also commonly found on the streets of Malaysia and Singapore. The Indonesian fried rice has a very different taste compared to its common Chinese counterpart. This dish originated as a convenient way to preserve extra cooked rice. Frying rice with leftover meat became a favourite way to minimise food wastage, and by adding extra ingredients like shallots along with light and dark soy sauces gave birth to this Indonesian favourite. This dish is served at street stalls by hawkers on banana leaves and at Asian restaurants but is loved by all.
If you have ever been to Bali on a holiday, you may have been served this dish for breakfast, starting your day on a very delicious note. It gets its heat from the chili sambal which adds a depth of flavour to the rice.
The P'Nut Nasi Goreng Recipe 
Our naughty nasi goreng paste at P'Nut is Grandma's recipe. It is made from scratch with wok-fried red shallots, tomatoes and chilies crushed with coarse anchovies, giving it a 2-chilies rating. The spicy fried rice is balanced against the sweetness of the kecap manis. Each recipe varies by the chef but generally the fried rice is wok tossed with meat and vegetables. The (very) Nasi Goreng fried rice at P'Nut is wok tossed with free range eggs, fresh Aussie veggies and your choice of protein, and is served with a side of cool refreshing cucumbers and a fried egg. There's little wonder why this Indonesian favourite is #1 on our list of must-try's. We also have a vegan nasi goreng option on our menu.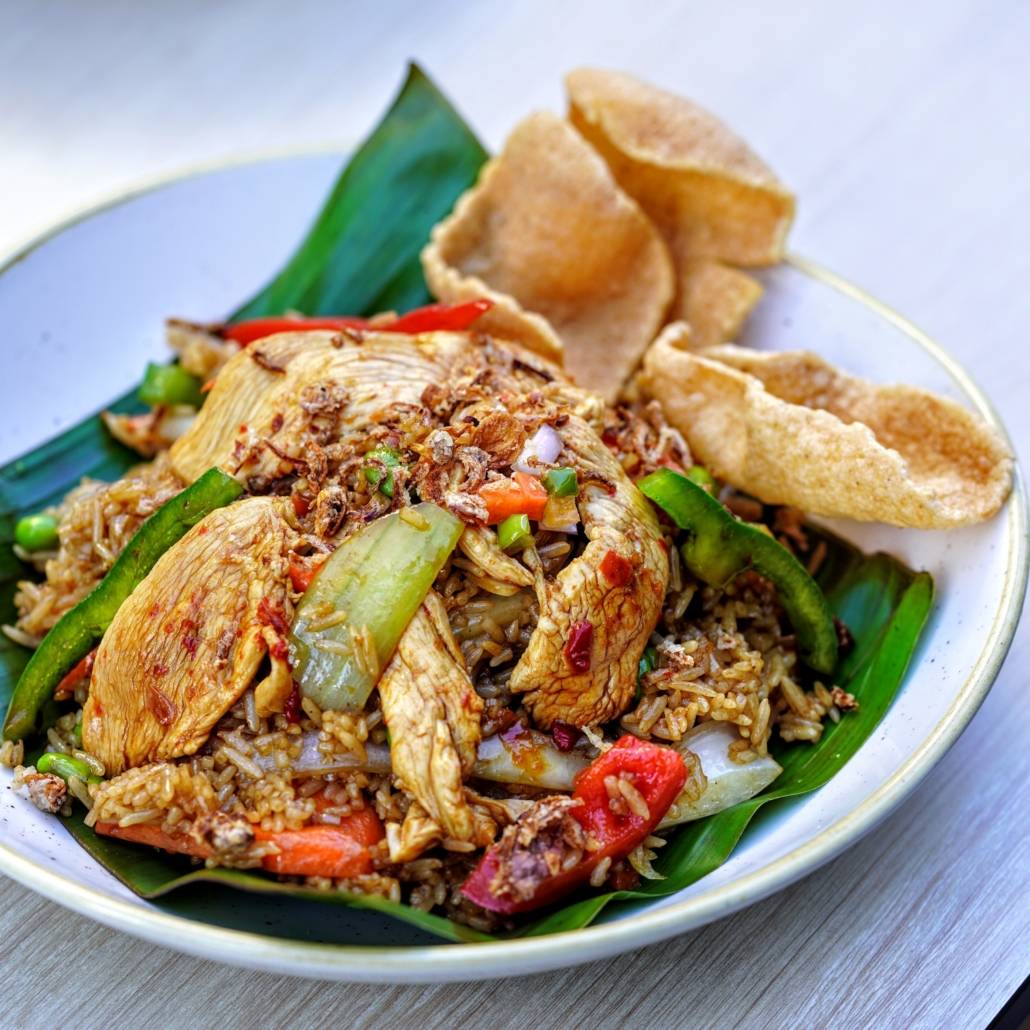 2) Char Kway Teow
Another Indonesian dish with a name that literally means 'stir-fried rice cake strips,' Char Kwaya Teow is a very popular choice across Malaysia and Singapore. This noodle dish originated as a dish for the poor who would fry noodles in pork lard with dark soy sauce and whatever fish or meat they had on hand. Over the years it has evolved into a mixture of vegetables and meat along with the fried noodles, depending on the chef. The charring of the noodles gives this dish its distinct smoky flavour, while the balance of light and dark soy sauces adds another layer of flavours.
The P'Nut Version of Char Kway Teow
At P'Nut we wok toss flat rice sheet noodles with our garlic infused kecap manis, free range eggs along with fresh vegetables and protein of your choice. We perfectly balance sweet and savoury soy sauces and infuse smoky flavours of the wok, giving this dish its signature taste. Our Char Kway Teow will be served on a banana leaf to add an extra aromatic layer to the noodles. This noodle dish is a must try if you love a dish that gives you sweet and savoury flavours with charred smokiness, making it #2 on our list.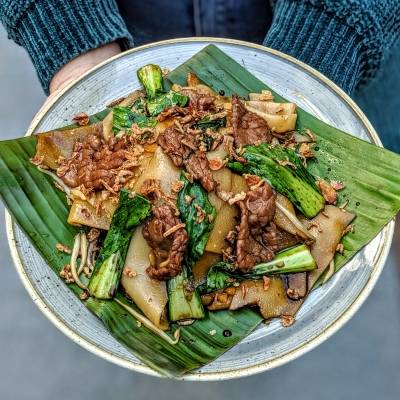 3) Mi Goreng (Mee Goreng)
Whether you spell it mi goreng, mie goreng, or mee goreng, it all translates to 'fried noodles,' and is generally a spicy dish. Believed to be introduced to Indonesia by Chinese immigrants, it is thought to have been derived from chow mein. The dish commonly uses yellow noodles and a variety of meats, generally what is on hand or left over for most home cooks. It gets its spice from the chilli sambal, and is slightly sweetened by the sweet and sticky kecap manis (sweet soy sauce).
Mee Goreng Noodles, the P'Nut Way 
Our mee goreng noodles has a 2 chilies rating – just the right amount of spice! We use Grandma's special recipe to make the chili sambal from scratch, using wok-fried red shallots, tomatoes and chillies crushed with coarse anchovies. The latter ingredients give our mi goreng a spicy kick that's not too harsh on the palette. We then wok toss the spicy sambal paste against the sweet kecap manis along with a free range egg, hokkien noodles, fresh vegetables and a protein of you choice.
If you enjoy your noodles spicy with a sweet tinge, the P'Nut Mi Goreng noodles are a must-have!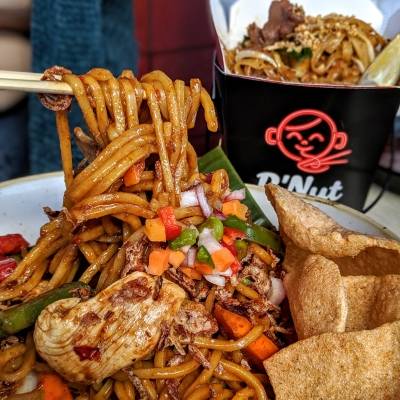 4) Gado Gado Salad (Poke Style)
This popular Indonesian dish is considered to be in the top 5 national favourites. Another dish with a literal meaning, 'gado' means 'mix,' so the name translates to 'mix mix.' The dish gets its name because it is a mix of boiled, steamed or blanched vegetables, boiled eggs and potatoes, and topped with a peanut sauce dressing to complete this 'mix.'
P'Nut's Poke-Style Gado Gado Salad
Our version is Chef Nut's take on the popular dish and includes egg noodles, giving it a poke-style twist. We steam fresh vegetables and then add tofu puffs, half of a boiled free-range egg, potatoes, and mix it with our made-from-scratch satay sauce. This gorgeous salad is finally served on a bed of egg noodles. We recommend it to anyone who love lots of veggies with a generous serving of noodles with nutty flavours.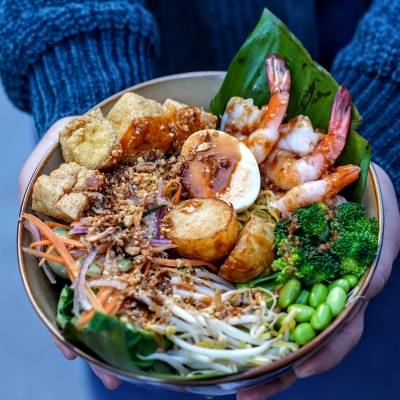 5) Indonesian Fried Chicken (IFC!)
We're sure you must have tried the colonel's recipe, now come try chef Nut's. The Indonesian Fried Chicken is our take on Ayam Goreng, which means 'fried chicken.' At P'Nut, we like to do things in our own special way, especially when it comes to fried chicken!
Ayam Goreng at P'Nut
Our version takes cage-free chicken wings seasoned with a special blend of herbs and spices. The chicken pieces are then deep fried to golden perfection. But we don't stop here! The IFC is then coated and slathered with our made-from-scratch satay sauce and topped with home-made sambal, and is served with jasmine rice. This version of Ayam goreng makes no. 5 of our must-try Indonesian dishes for any foodie.
Feast on Lip-Smacking Indonesian Food at any P'Nut Restaurant
We will be serving all our Indonesian dishes on a banana leaf from the 17th until the 31st of August as a part of the Indonesian Independence Day festivities. Food being served on a banana leaf is meant to enhance your dining experience by adding an extra aromatic layer to your food.
Celebrate Indonesian Independence Day with P'Nut Street noodles across all our 11 Asian restaurants in Sydney, Brisbane, and Sunshine Coast. We will also be serving $5 Bintangs from the 17th until the 31st because a cold refreshing beer elevates your Indonesian foodie experience.